Protect Your Eyes from Blue Light & Digital Eyestrain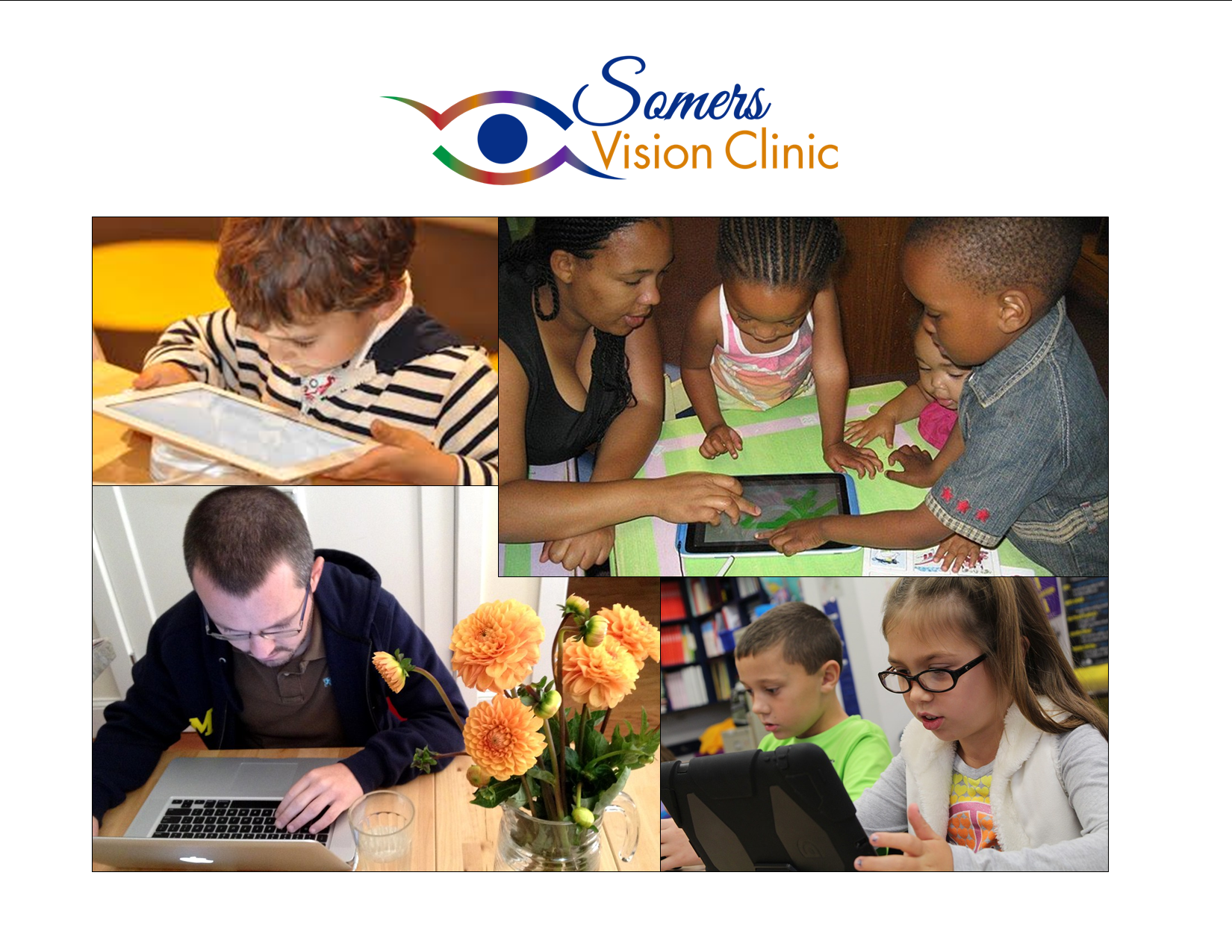 With COVID-19 necessitating more online learning and working from home, both children and parents are spending far more time on their electronic devices.  There are two problems associated with this intensive screen use:  harmful blue light radiation and staring for long periods of time at screens without taking regular breaks, causing digital eyestrain.
Please follow this advice on eye protection when using computers, tablets and cell phones:
Use blue light filtering settings on devices that have this capability or blue light filtering accessories on those that do not.
When buying prescription glasses, made sure that the lenses have blue light filtering — either in the lens itself or in the coating. (We can advise you on these options.)
If you or your children don't need vision correction, purchase non-prescription glasses that have blue light filtering in the lenses (We have such eyewear).
Keep in mind, however, that while these blue light filtering strategies can be helpful, excessive blue light can still potentially damage the anatomy in the eye lens and macula over time. Limiting screen time is strongly advised.
Follow the 20-20-20 rule advised by the American Optometric Association: Take a 20-second break from screens every 20 minutes to look at something 20 feet away.
Have regular eye exams, at a frequency recommended by your eye doctor.