Summer Sun Eye Protection — We Offer So Many Options!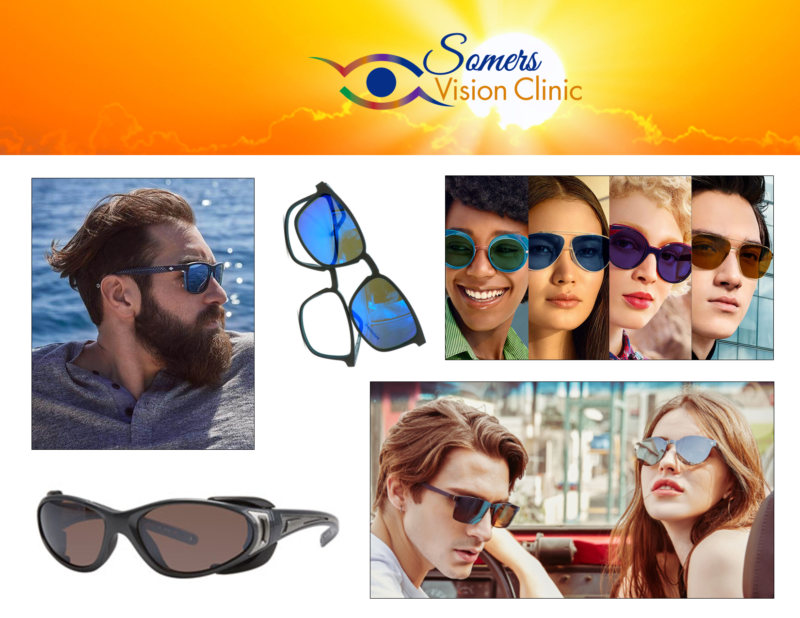 Now that summer is here, we're all spending more time outdoors.  Here at Somers Vision Clinic, we have SO many ways to help you protect your eyes from glare and the sun's UV radiation!
Sunglasses — Polarized prescription and plano (non-prescription)
Prescription eyewear with magnetic clip-on sunglass attachments
Prescription eyewear with Transitions Gen 8 — "light intelligent" lenses that darken with exposure to the sun (in 7 colors!)
Sports eyewear with sunglass lenses — to protect your eyes from injury as well the sun
So let us help you have fun in the sun while protecting your precious eyes.  Give us call to schedule an eye exam or visit our optical dispensary with your current prescription.  Due to the COVID-19 pandemic, we have implemented strict infection protocols to keep you safe.  We require wearing masks and calling at the time of your arrival to avoid close contact with any other patients.