Contact Lenses for Distance? Here's What You May Need for Electronic Devices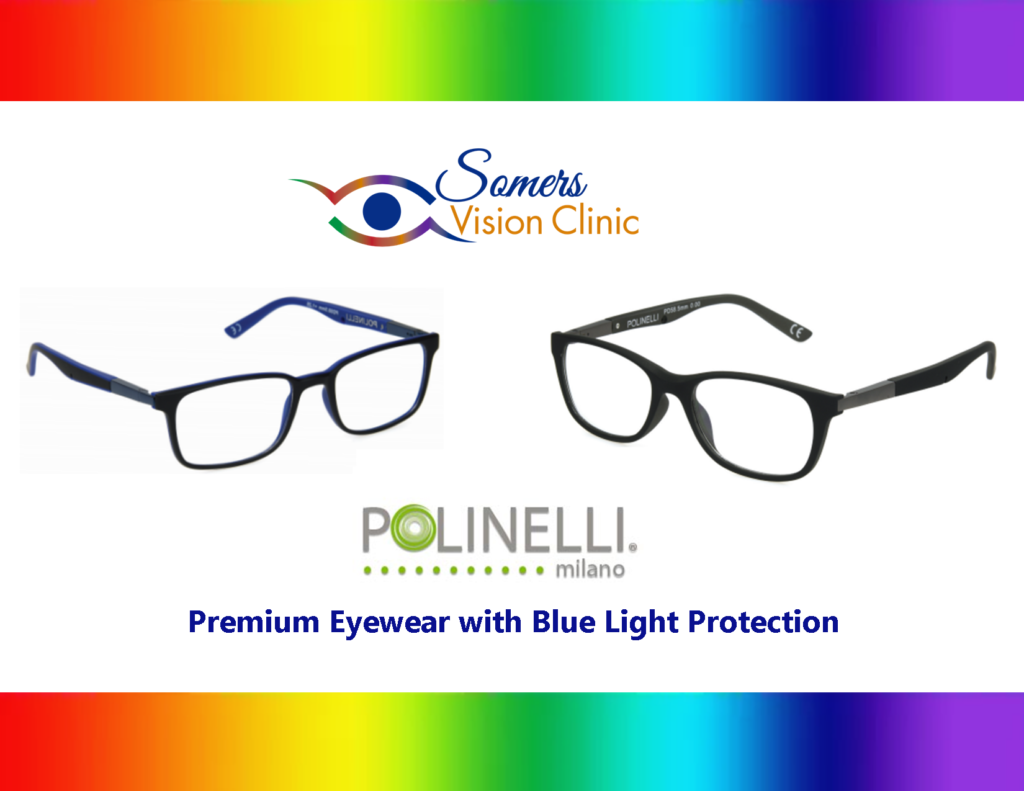 Many people who wear contact lenses for distance but need just a little correction for using their electronic devices have to rely on low-power, over-the-counter glasses.  There are two problems with these low-quality glasses.  First,  they don't offer protection against harmful blue light radiation, emitted by cell phones, tablets and computers over hours of use.  Second, the lowest diopter available is +1.00 — which may work at near reading distances (16-18″), yet is too strong at arm's length.  Now, Somers Vision clinic has a solution:  Polinelli eyewear — high-quality glasses that provide blue light protection, just became available in half a diopter (+0.5)!  This correction is  just what many contact lens wearers need when using their electronic devices.
Polinelli offers these quality features not found in other over-the-counter readers:
Patented lens coating blocks 30% of harmful blue light and UVA/UVB radiation.
Three layers of anti-reflective coating
Super thin, impact-resistant polycarbonate lenses
Lightweight, rugged TR-90 frames in several colors
European spring hinges
Broad range of diopters — from .5 to 2.5, plus plano (no correction)
You can buy these glasses on Amazon, but Somers Vision Clinic beats the price!  Stop in and see our Polinelli collection.  And if you'd like a model we don't stock, we'll order it for you!