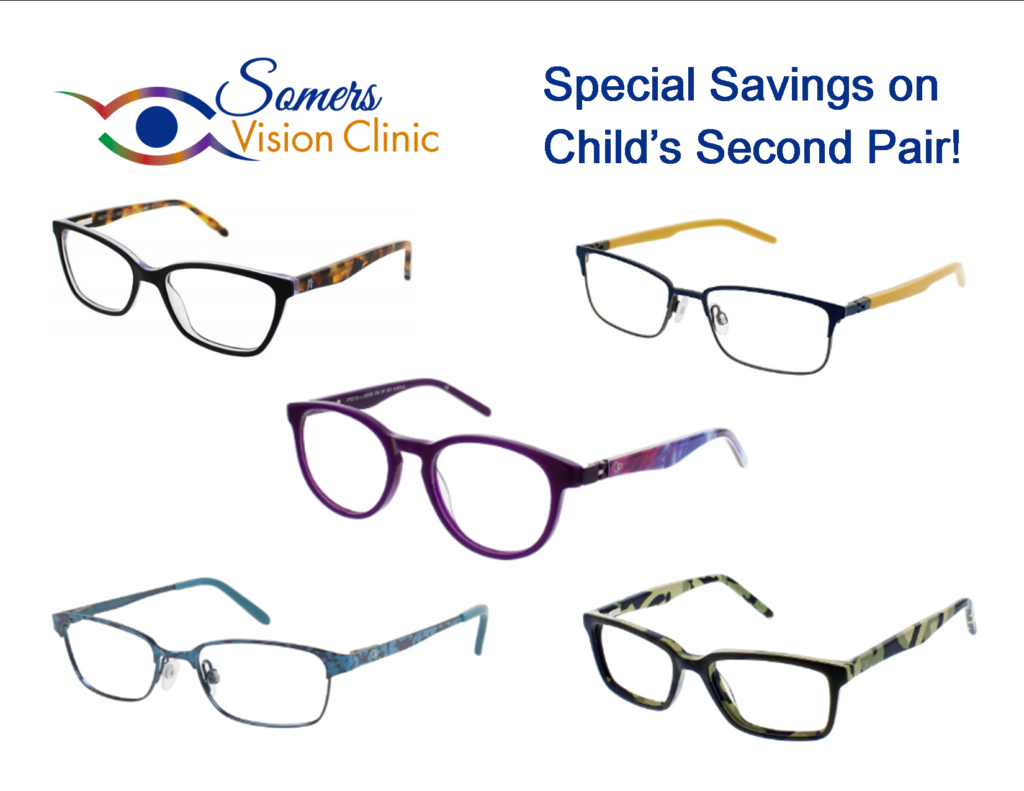 Parents:  If you have a child who needs more than one pair of glasses and you don't have a vision plan, here's some good news!  Somers Vision Clinic is now offering special savings on two pairs of glasses per patient for private pay transactions.
For girls:  Buy one OP or Jessica McClintock frame at 50% off and get the second frame for only $20!
For boys:  Buy one OP, Steve Madden or Izod frame at 50% off and get the second frame for only $20!
And when you buy two frames for your child, we are also offering 50% off the second pair of lenses — single vision with glare-free, anti-scratch coating or dual-focus EyeZen lenses with blue light protection!
This is a great savings opportunity for parents whose children tend to break or lose their glasses, or need a second pair to keep in their backpacks if they forget to bring their glasses to school or sports.  If your children have after-school activities, we're open until 6 p.m. on Tuesdays, Wednesdays and Thursdays and Saturday mornings from 8 a.m. to Noon (with the exception of October 19).