Protection Against Macular Degeneration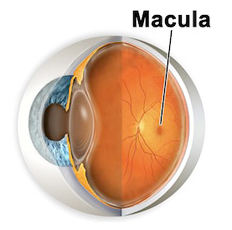 As a vision care provider for 35 years, I'm very judicious about recommending any ophthalmic products.  After reading peer reviewed journals about MacuHealth, however, I can confidently endorse this product for my patients with signs of age-related macular degeneration.
MacuHealth is uniquely formulated to help protect the macula  — the center of the retina — from macular degeneration.  It's the only ophthalmic dietary supplement to contain all three critical nutrients — Lutein, Meso-Zeaxanthin and Zeaxanthin — in the same 10:10:2 ratio that makes up macular pigment.  The vast majority of our diets don't even come close to providing these nutrients in sufficient amounts.  Also, MacuHealth, unlike other macular vitamins, does not contain zinc, which may be toxic in one out of four patients.
For more information about this product, visit www.macuhealth.com.  I will be offering introductory bottles of MacuHealth for sale to my patients in January, 2019.  Thereafter, they may order this product online through the company's website.