Eye Infections vs. Eye Conditions: The Importance of a Correct Diagnosis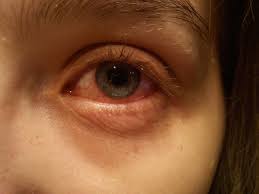 I see a lot of ocular emergencies in my practice, with eye infections (e.g., "pink eye') being one of the most common reasons for these visits.  Bacteria, organic fungi, water-borne parasites (rare) and viruses can invade any part of the eyeball, or inner or outer eyelids.
Conjunctivitis is the most common type of eye infection.  The sclera — or white part of the eyeball — is often reddened and producing discharge.  It may be necessary to obtain a culture if the condition is chronic to determine the type of pathogen is causing the infection in order to determine the appropriate treatment.  Conjunctivitis caused by bacteria or viruses can be contagious.  While most viral infections usually clear up on their own, severe viral infections may require antiviral eye drops or oral medications.  It's worth noting that conjunctivitis can also be caused by allergens or exposure to chemicals.
There are other types of eye conditions that mimic infections.  These include viral keratitis and fungal keratitis, and eyelid conditions (blepharitis and meibomitis).  These are all inflammations — not infections.
I have found all too often that these "infections" are misdiagnosed at various ambulatory facilities and people are given the wrong treatment.  Most urgent care centers do not even have a slit lamp — a biomicroscope that allows eye doctors to identify the type of conjunctivitis.  Without the proper equipment, an accurate diagnosis and appropriate treatment may be delayed.
If you're experiencing any of the following symptoms, you may have an eye infection or another condition that warrants immediate attention from an eye doctor.  Contact lens wearers should remove their lenses and use eyeglasses:
Red eyes lasting more than a few days
Pain or discomfort lasting more than a few days
Feeling that a foreign object is on or in your eye
An ongoing burning sensation
A small, painful lump under your eyelid or at the base of your eyelashes
Eyelid is tender when you touch it
Continuous tear production
Lingering irritation in your eyes
Whether an ocular emergency is an eye infection, condition, injury or chemical splash, we treat these problems promptly.  If you're experiencing any of the above symptoms,  please call us at 860-763-4733.